Got a classic truck?
Got a custom wood bed in your truck? Do you actually drive your truck and want to be able to put cargo in the bed and have it protected from the elements / thieves? If so then Gaylord's has you covered with our line of hard fiberglass lids that come painted to match a factory paint code, custom color, or primer ready for paint!
These lids come standard with one lock on either side for extra locking strength and 2 gas struts to hold it up. Finished up with a clean under the lid carpeted headline, these lids not only keep cargo secure but help protect the bed from harmful elements and our bedcover will install and remove very easily to haul large objects safely! Gaylords makes most Chevy's starting the 1947 step side's and Ford f100's starting with the 53's.
Features...
• Reduces wind drag, saves gas
• Fiberglass and steel reinforced
• Easy to install or remove
• Automotive Paint Finish or Grey
Unfinished Primer With Carpeted Head Liner

Classics: Exterior Edge Trim – Trim is available in black or chrome.
Protects the factory stainless steel trim and helps protect your cargo from the elements.
The El Camino & select classic Bed Lid's are designed to prevent water from collecting at the base of the rear window and allow free movement from the rear B pillars, these El Camino's are supplied with a Drainage Trough* to help collect any water or debris that might enter the bed.

The 64-67 El Camino does not come with or need the Drain Trough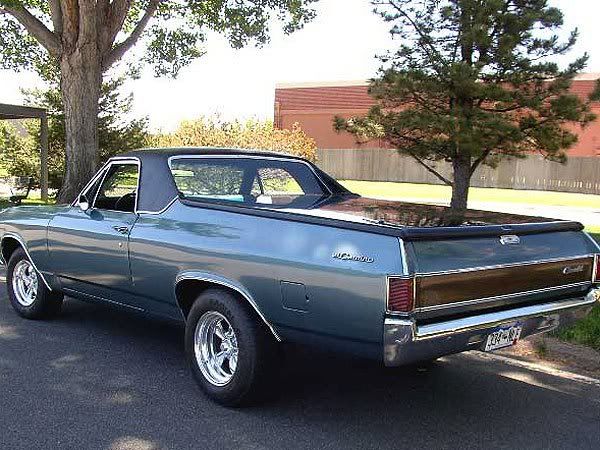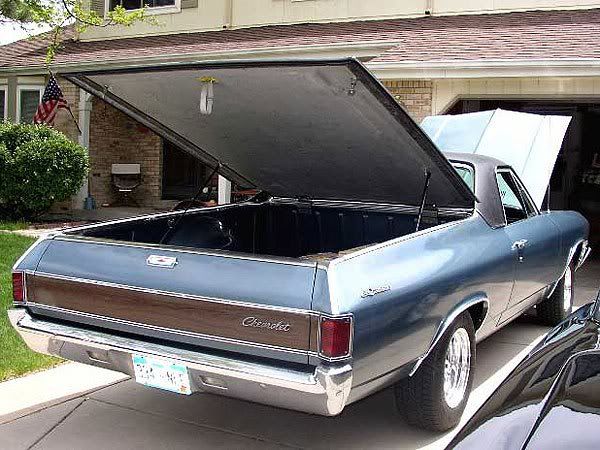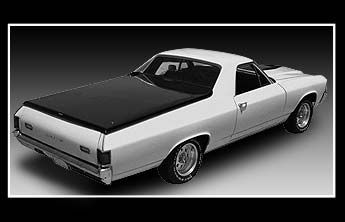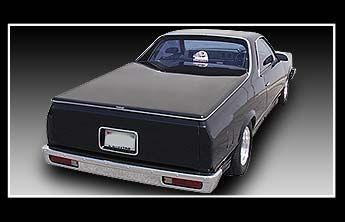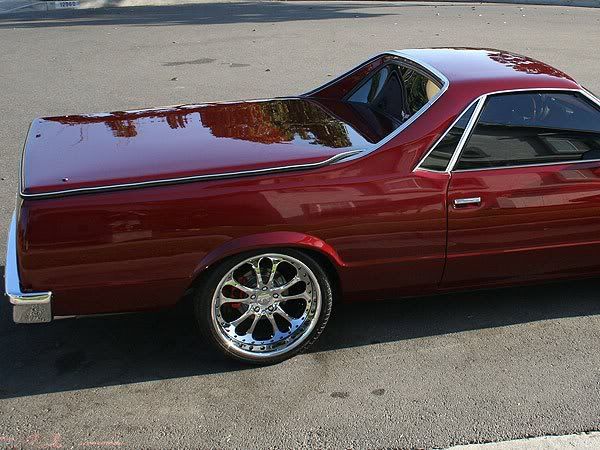 Shipping:
Shipping is flat rated semi truck freight For $275.00 To All Lower 48 States. Covers are crated for safe transit.

PAYMENT OPTIONS:

- Order Toll Free 7 days a week 9am - 11pm EST * except major holidays. 1-866-826-1940

- We accept credit cards and electronic checks online. You can process your order at the bottom of this page using a credit/debit card when you click purchase.



(WE AT XTREME AUTO SPORT ARE DEDICATED TO MAKING YOUR PURCHASE AS EASY AS POSSIBLE. ANY PROBLEMS OR QUESTIONS PLACING AN ORDER FEEL FREE TO CALL US OR SEND US AN EMAIL TO HELP FURTHER ASSIST YOU)
PH: 1-866-826-1940
7 Days A Week 9am -11pm est
Email: support@xtremeautosport.net